Doctors & Staff
Meet the experienced and friendly doctors and staff who make Moreland Vision Source the leading provider of vision care products and services in Portland.
Dr. Scott Wojciechowski
Dr. Wojciechowski earned a Bachelor of Science degree from the University of Illinois in 1980 and a Doctor of Optometry degree from the Illinois College of Optometry in 1984. His post-graduate studies at the Pacific University College of Optometry include Certification in Diagnosis and Management of Ocular Disease, Therapeutic Pharmaceutical Agents and Certification in Systemic Ocular Therapy. He is affiliated with the American Optometric Association, Oregon Optometric Physicians Association, Optometric Extension Program and Volunteer Optometric Service to Humanity (VOSH). After nearly thirty years of being an optometrist, "Dr. Scott" still enjoys seeing patients and helping them find solutions to their vision problems.
Dr. Wojciechowski enjoys photography, woodworking, gardening, and spending time with his wife and two children.
---
 Dr. Daryn Derstine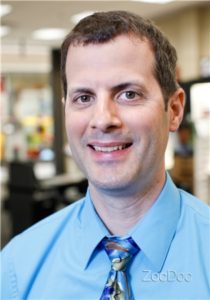 Dr. Derstine received his Doctorate of Optometry from the University of Alabama in 2000. For the past 12 years he has been providing comprehensive eye care at his practice in Clackamas. His areas of interest include contact lenses, ocular disease, and educating patients about preventative measures for maintaining healthy eyes over a lifetime.
Dr. Derstine is committed to providing the highest level of care for his patients. His office is equipped with the latest technology in order to maintain this commitment. Dr. Derstine takes the time to listen to each patient's specific needs in order to provide prescriptions and treatments that are personalized for their lifestyle.
Dr. Derstine was raised in the Shenandoah Valley of Virginia. Upon discovering Portland, it just felt like home. He resides in northeast Portland with his wife, Anita, and three children. In his free time, Dr. Derstine and his family enjoy all the outdoor activities the Northwest has to offer, whether beach combing, hiking or camping. His hobbies include good food, brewing beer, and gardening.
---
Kathy Pettit
Kathy has over 27 years of Optical experience in our office. She is our Financial Care Coordinator and Office Manager having knowledge of most of the working areas of the office. Her favorite job includes bookkeeping (she has a head for numbers) and seeing her patients put their new glasses on for the first time!
She enjoys spending time gardening, camping, fishing and the beach! Oh, and did we mention gardening???
---

Kate Polone
Kate joined Moreland Vision in 2004. She brings a love of wild frames to the practice, as well as Excellent teaching skills. Kate will help put you in a great frame while making the experience fun and educational. Kate was certified in Paraoptimetiric Assistant and American Board of Opticinary Certified.
She enjoys her family, Barbecue, camping and dancing!
---
Margaret Hinck
Margaret has been with Moreland Vision Source since 2002. She is our front office team leader, frame stylist and a Certified Paraoptometric. She has worked in the optical field for 20 years. She enjoys greeting our patients and helping them pick out glasses that will have them seeing great and looking fantastic!
---
Jennifer Repp
Jennifer has over 20 years of optical experience. She joined the Moreland Vision Source team in May of 2003. She is our primary patient care specialist, performing most of the preliminary testing for eye exams as well as informing patients about Lasik surgery. Jen is a fabulous frame stylist, she selects glasses that suits the needs of every patient. She is ABO Certified, a Certified Paraoptometric and enjoys all aspects of helping patients see better. In her free time she enjoys relaxing on her boat with her husband.
---
Katie Martin
Katie Martin has been apart of the Moreland Vision family for 2 years. Her professional back ground was in Production. She is now doing pre-test for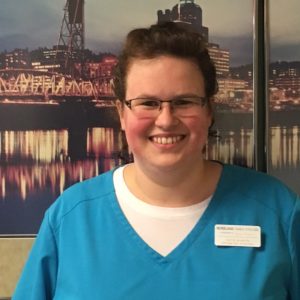 our patients before you see the Doctor.
In her free time she enjoys gardening, reading and playing with her dog Cody.